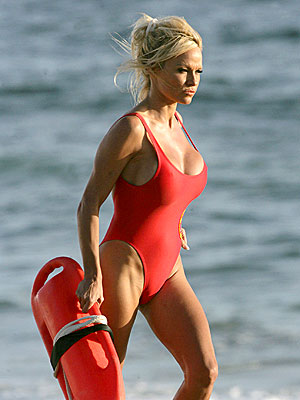 This week's winner is my favorite celebrity of all time, Pamela Anderson!
Pamela, oh Pamela! Your marriage to Rick Solomon (perhaps THE definitive scumbag of a generation) was annulled this week, meaning that you are back on the market! You can now continue to perform in cheesy magic shows and and do routines at German burlesque clubs without having to worry about that guy leeching off of your fame (and speaking of leeches, apparently Pamela knows a thing or two about being
scarred and traumatized by them!)
.
Regardless, I think you deserve a fine scotch and a cigar. After all the STDs and subpar men that you have been through, it's time you realize that you deserve way better. Next time, pick up a guy who will respect you, and who hasn't impregnated/sex-taped/infected people in the past. xoxoxo. 
SHEER.